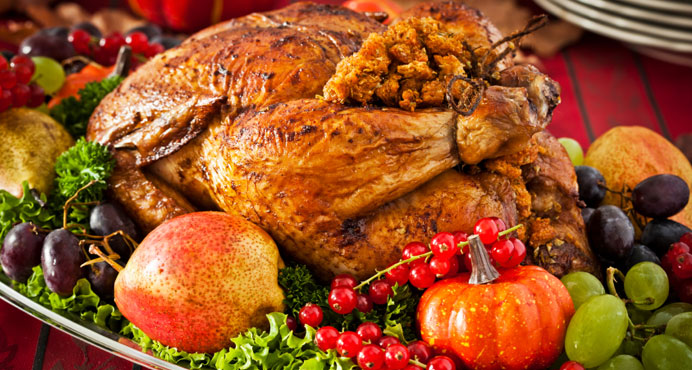 To keep in the holiday spirit, we wanted to do a post on the benefits that can come from common Thanksgiving foods. Just because this holiday focuses a lot on food, doesn't mean we have to be unhealthy.
Turkey - This meat is actually a great source of protein that is relatively low in fat and calories compared to other dark meats. Turkey is also a great source of tryptophan and some B vitamins.
Cranberries -

These little berries are high in Vitamin C and antioxidants. They also have anti-inflammatory properties and can even help protect against Urinary Tract Infections. In other words, they are an immune system power house!
Yams -

This food is essentially a heart healthy food. Yams are great sources of potassium, which helps with controlling blood pressure, and are also high in fiber, Vitamin B6, and manganese.
Pumpkin -

Even though it is often eaten in pie, this vegetable is high in fiber and anti-oxidants of Vitamin A, Vitamin C and Vitamin E.
Important thing to remember: portion size and servings are key! With small portions and no seconds, you can enjoy just about any food you want at Thanksgiving without worrying about your weight! Another thing to watch for are processed foods like boxed stuffing and canned creamed soups which often used at this time of year. These foods are high in sodium. High levels of sodium intake can lead to hypertension and heart disease. Keep these foods in check and enjoy all of the other ones that help our bodies be strong and healthy.

If you are already planning ahead for your post holiday weight loss goals, checkout all of our great weight loss and dietary supplements here!

Happy Thanksgiving!