This week we are promoting our new and improved Raspberry Ketone formula. This is one of our most popular products and several of our customers have kept coming back for more! Before going into details, some of you may be asking, what are Raspberry Ketones? We are here to help you find out.

Raspberry ketones came into the spotlight fairly recently when Dr. Oz did a special on Fat Busters. Please watch this video for more information. Raspberry ketones are naturally occurring enzymes in raspberries that interact directly with fat cells. They have been shown to give your body a boost in burning fat, essentially making it easier to lose weight. Best results have been seen if the supplement is taken along with a healthy diet and active lifestyle. Have you tried dieting and exercising and are not pleased with your progress? Take one capsule of our Raspberry Ketones with breakfast and another with either lunch or dinner and be amazed at the difference these ketones can make.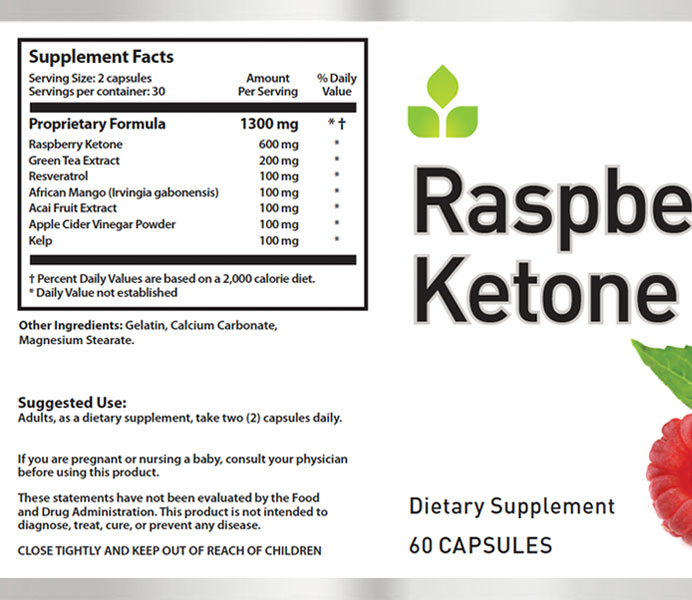 Please see our full new Proprietary Formula here! Our new Proprietary Formula no longer has Caffeine Anhydrous, which caused concern for some of our customers. Each capsule still has 300mg of pure Raspberry Ketone. Best of all, we have focused on having natural ingredients to create a formula that is powerful and effective. All of the ingredients have been proven to assist with weight loss and have several health benefits. Needing an extra boost and wanting to lose a few pounds this summer? Check out our Raspberry Ketone Dietary Supplement and you won't be sorry.

Interested in re-sellling this product? Dietary supplements are popular products and sell easily, especially those focusing on weight loss. Protect your customer base by having a private label, essentially your very own brand of our product. See this page on our website for information on how the process works. The minimum order is just 48 bottles! Feel free to contact us if you have questions or are ready to get started.