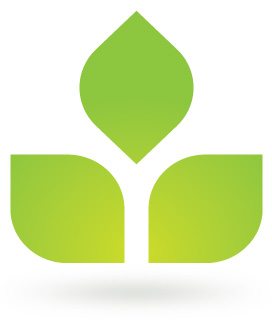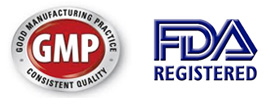 About Custom Health Labs
Custom Health Labs is a premier supplier of natural health supplements and has established itself as an industry leader in the rapidly growing nutraceutical industry. The sole focus of Custom Health Labs is to offer clients a premium, top-quality line of nutritional supplements. All of the products offered by Custom Health Labs are manufactured in it's FDA registered, GMP certified facility using only the highest grade raw materials. From order origination to fulfillment, Custom Health Labs maintains a high focus on customer satisfaction. When you call us, don't be surprised to hear a real live person answer the phone!
Private Label Supplement Manufacturing & Custom Formulas
Custom Health Labs is your one-stop source for private label supplements, custom formulations, and contract manufacturing. We pride ourselves in producing top quality supplements and nutritional products while at the same time offering beautiful custom labels for our clients to choose from in building their own brand. We are a private label and contract manufacturer of a large variety of supplements, dry powder drink mixes and encapsulated formulas. Our manufacturing facility utilizes the highest standards, always abiding by the FDA and GMP regulations. Whether you are looking to private label your own brand, or even build your own formula, Custom Health Labs is here to help immediately with the absolute lowest prices available. We look forward to working with you in developing your "brand" that helps you move your business to the next level!


Custom Health Lab's services extend far beyond our top selling line of nutraceutical supplements. Experience the ultimate in customer service as we provide a wide range of services from custom product development, to private labeling our in-house products using world-class graphic design.

Quality You Can Trust - At Custom Health Labs, quality is our number one priority. Our manufacturing facility is FDA registered and GMP certified for Good Manufacturing Practices – which is the highest mark of manufacturing excellence. All of our products are produced under the strictest guidelines using only the finest raw materials available on the market.

Affordability - We have established contracts with qualified raw material suppliers to reduce our costs in order to provide you the most competitively supplements in the industry. Our strategy is to pass the savings on to you- your success is our success. In this economy we know that people are making smarter purchasing decisions and Custom Health Labs provides the solution to enable everyone to maintain a healthy lifestyle at the most affordable price.

Lightning Fast Turnaround Time - With our in-house label printer and fulfillment center, we are able to fulfill wholesale/private label orders of our in-stock products within 24 hours!

Eye-Catching Brands - We have partnered with a world-class graphic designer along with a team of labeling experts that can help your product truly stand out among others on the shelves. If the order volume is high enough, this fantastic custom design service is available at no extra charge.

Consulting & Referrals - One of the perks of partnering with Custom Health Labs, is our industry expertise that includes manufacturing, internet marketing (i.e. SEM, Social Media, PPC, CPA, Email Marketing), retail, wholesale, research & development, banking (i.e. merchant accounts) and more. If we can't help you, we can refer you to a preferred and partner that can!

Partner with Custom Health Labs and claim your portion of a rapidly growing industry. Call an account manager today!: (888) 436-2130 or email us at info@customhealthlabs.com